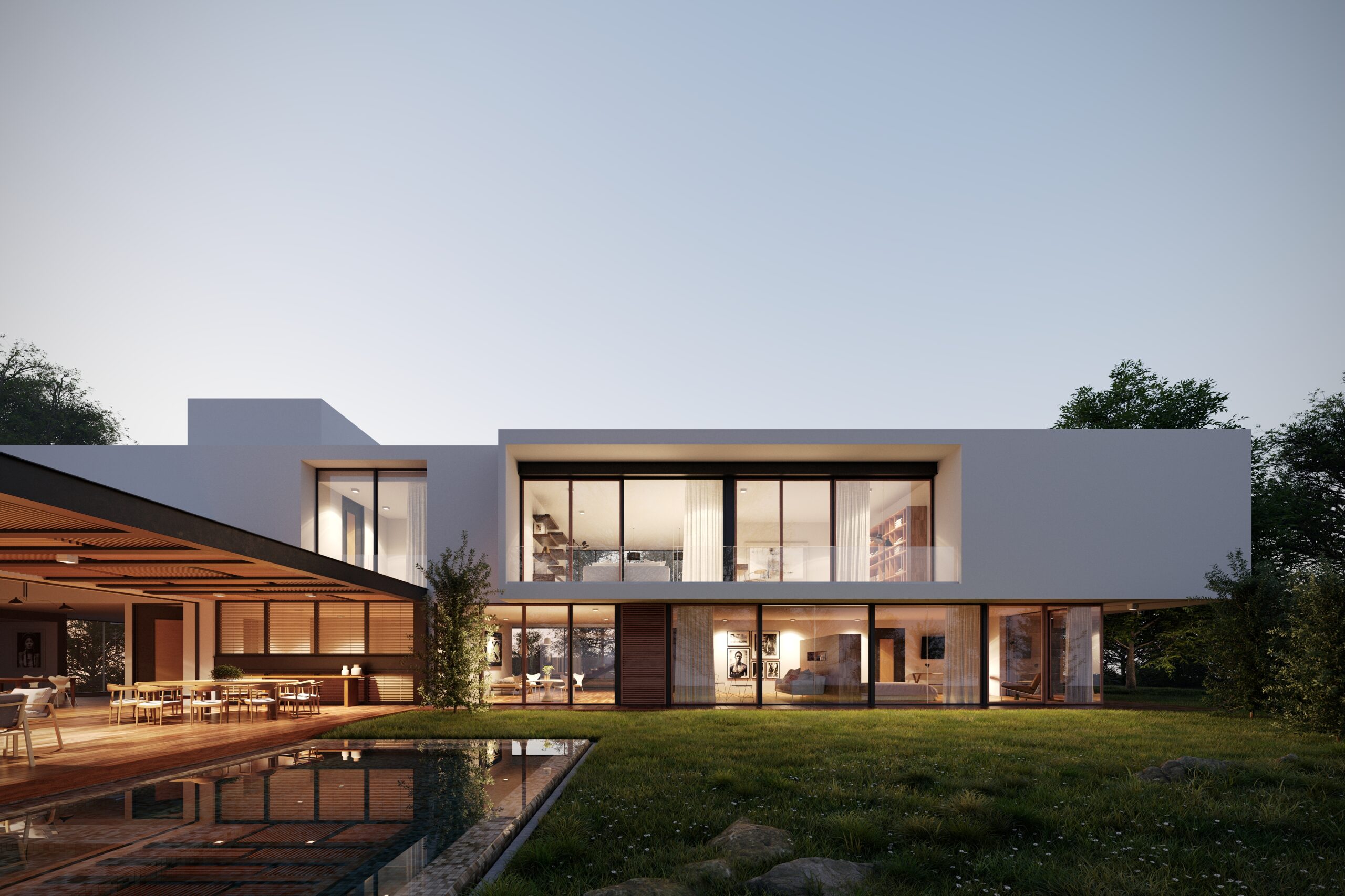 Our best seller exterior scene Casa GP is now updated for Cinema 4D 2023 and Corona 9, including new lighting setups (procedural Corona Sky with no HDRi involved), Physical materials (no more Legacy materials), additional rainy/autumn look, new grass made with new assets and scattered with Chaos Scatter (no more Mograph Cloners), new VFB setup for a better look, Decals, faster render times and a few more improvements.
Haven't purchased this scene yet?
Go to the shop and get it with 50% OFF! (limited time offer)
Use the discount code: casagp50 (or click this link)
---
New features and improvements
• All materials are now Physical materials (no more Legacy materials)
• Grass is now made with new, better assets
• and scattered with Chaos scatter (no more MoGraph Cloners)
• New Corona Sky setup for better look and faster render times
• New rainy/cloudy setup included with autumn look and Decals
• New Corona VFB settings
• A few small improvements to the 3d model
• Faster render times
Available lighting setup
• Daylight with procedural Corona Sky
• Sunset with procedural Corona Sky (new)
• Evening with procedural Corona Sky (new)
• Sunset with HDRI
• Evening with HDRI
• Rainy/cloudy with HDRI (new)
This update is available only for Cinema 4D and Corona.
The 3dsMax and Corona conversion will be available soon.
---
All our Cinema 4D and Corona scenes are hand made polygon by polygon, constantly updated and include light setup, materials, textures, camera settings, final PSD with adjustment layers (if needed), furniture and props with a high level of detail. You can use them to improve your visualizations or learn from the files, moving inside the project, observing how light was created and handled, how materials are developed, and the values that fill every single option.
Read the Terms and Conditions to find out more about allowed uses of this product.
Feel free to contact us if you need any support or different file format: info@lucydreams.it
ENJOY IT!